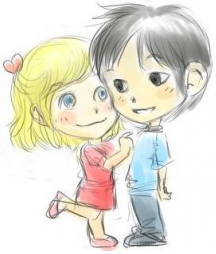 Blocked Browser
---
We are very sorry, but you seem to be using an outdated or malicious browser. Therefore, you can not access our website with your current software.
We are blocking any browser known to not support features, such as AJAX or CSS 2. Additionally, we are blocking any browser known to be used for malicious intent, such as mass mailing.
However, we rather encourage you to update to the newest version of Chrome, Firefox, Internet Explorer, Konqueror, Opera, Safari, Waterfox, or any other browser based on those.
Should you be a mobile user with a stock browser delivered with your mobile operating system (e.g. Android), please consider installing an alternative browser, such as Opera Mini, Dolphin or Firefox.
Declaration accordant DE §5 TMG

Verantwortlich für dieses Webangebot ist im Sinne von §5 TMG und §55 Abs. 2 RStV die nachfolgend benannte natürliche Person.

Caroline Schöpf
An Schulfeld 6
01109 Dresden
Deutschland

Wir widersprechen der Nutzung unserer im Rahmen der Impressumspflicht veröffentlichten Kontaktdaten zu Marketingzwecken gemäß §§28, 29 BDSG sowie §§7, 8 UWG und weisen darauf hin, dass unverlangte Werbung rechtswidrig ist und kostenpflichtige Abmahnungen rechtfertigt. Der gleiche ausdrückliche Widerspruch gilt auch für über Drittquellen (beispielsweise via Domaininhaberabfrage bei der Denic) beziehbare Kontaktdaten.